Restoration of Historic Places
The path of restoration was born from the elimination of the cause of degradation with the aim of recovering buildings, frescoes, public and private building decoration.
Tuscan creative has collaborated with the Polo Museale Fiorentino and the Soprintendenza Patrimonio Storico e Artistico, perfecting our knowledge of techniques and materials for restorative conservation.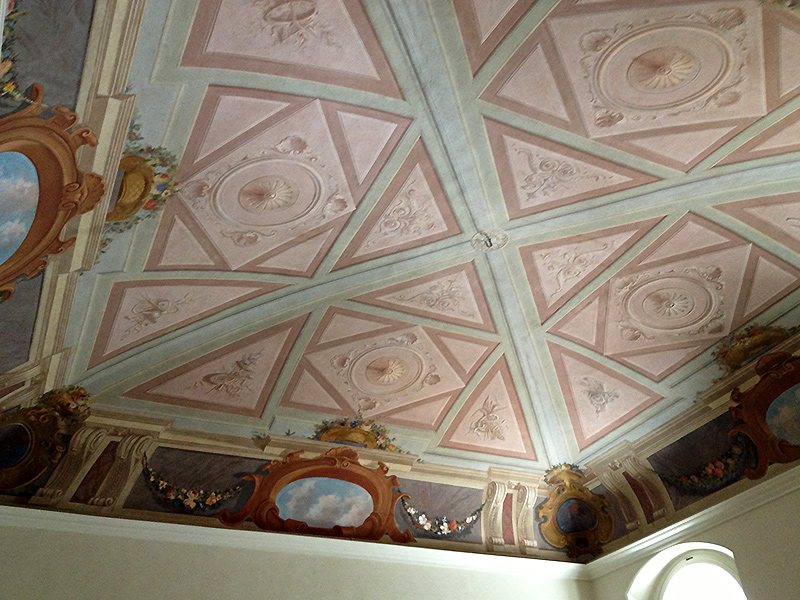 BUILDING AND MURAL RESTORATION
An interventions shouldn't leave traces, it should never change the 'antique flavor,' whether it be on a brick wall, a fireplace, a stone floor, the front of a church or a country house.
Restoration should be executed on tiptoe, with the silence and delicacy that a precious object deserves.

Stopping the flow of time is impossible. Everything erodes with the passing of the years. Historic buildings and materials need to be touched up every so often. Tuscan Creative has the necessary arts to take care of these interventions and restitute soul and substance to anything that is ancient. The main interventions are: varnish, whitewashing, stucco, rustication, trompe l'oeils, painting stones, reproducing the effect of marble or special wood. We strive to fight time, honoring everything that is history, without altering its primordial artistic value, without invading a perfect alchemy between ancient pictorial techniques and the use of innovative materials